Working with an experienced, skilled roofing contractor is crucial to the success of your roof replacement project. Since your new roof is an important investment, you need to carefully vet your roofer before hiring them. Read on as we discuss the importance of hiring a roofer with the right credentials.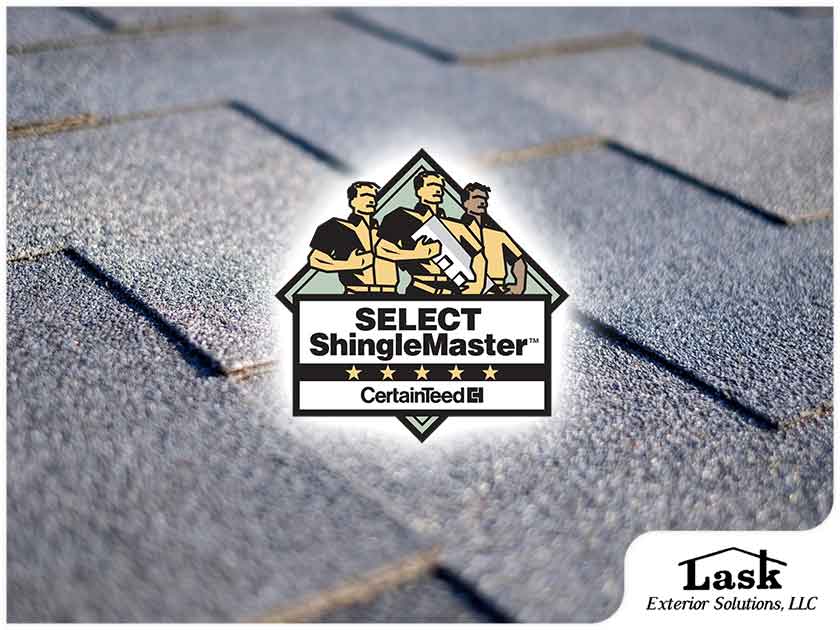 Defining a Credentialed Roofer
For an average person, the terms "licensed" and "credentialed" are used interchangeably to refer to businesses that have the requirements to perform their trade. However, the terms have different meanings. Knowing the distinction between the two allows you to hire the right professional for the task at hand.
Roofers can be both licensed and credentialed. A license is a permit granted by an authority—usually the state, county, or city—to allow the contractor to perform roofing tasks. It must not be confused with a business license, which is given to an entity as proof of their eligibility to operate within their local area. Credentials are issued by a roofing manufacturer or other reliable issuing body after roofers complete specialized training courses.
Unique Benefits of Working With a Credentialed Contractor
Lask Exterior Solutions, LLC is proud to hold the certification of ShingleMaster™ from CertainTeed®, one of the top roofing manufacturers in the country. Working with credentialed roofers like us provides incredible benefits, including:
Extended Manufacturer Warranties – We offer warranties that cover labor, replacement, workmanship and disposal over an extended time period.
Access to High-Quality Products – The CertainTeed roofing products we offer come straight from the factory. We are authorized to install high-quality roofing systems that boast unparalleled aesthetic appeal and long-term performance, putting your mind at ease about the integrity of your new roof.
Exceptional Services – Our roofing pros are also trained not just to install and repair roofs but also to give our customers excellent advice and recommendations tailored to their particular needs.
Lask Exterior Solutions, LLC provides superior service to residential customers in and around the local area. Our prompt, professional technicians use only the highest-quality roofing materials, which sets us apart from other roofing companies. Call us today at (815) 964-2220 or fill out our contact form to request a free estimate. We serve residents of Rockford, IL.