Vinyl siding is one of the most popular choices for exterior cladding in the country. For decades, it's been a leading choice among U.S. homeowners, during which time it's undergone continual advancements. Read on as Lask Exterior Solutions, LLC, your local source of gutter covers and vinyl siding installation, discusses the unique benefits this product offers.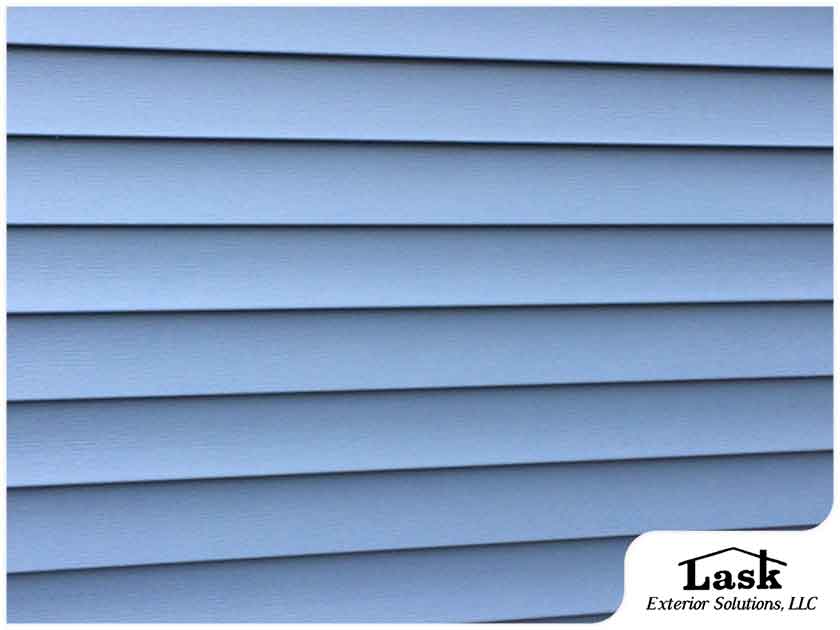 Affordability
Many homeowners are attracted to vinyl siding because it's more affordable than other siding materials. It is also easy to install, which helps keep labor costs low as well.
Versatility
Vinyl siding is available in a plethora of colors, finishes and styles. Some vinyl siding products authentically imitate the look of bricks or cedar shakes. No matter what style of home you have, there's a vinyl siding option that will complement it and boost its overall appeal.
Durability
Modern vinyl siding is engineered to stand up to harsh elements, including strong winds, hail and extreme temperature fluctuations. If properly installed by siding and gutter protection services professionals, vinyl siding can prevent moisture issues. It also doesn't rust, corrode, or warp and can easily deter pests.
Sustainability
Vinyl siding is recognized for its eco-friendly benefits, which is a good thing for homeowners looking to build greener homes. This is backed up by numerous studies—vinyl beats other exterior siding materials like cedar board, fiber cement and brick & mortar when it comes to sustainability. At the end of its lifespan, post-consumer vinyl siding can be recycled into other materials, including new siding.
Enjoy the benefits of vinyl siding with the help of the pros from Lask Exterior Solutions, LLC. Expect our skilled technicians to install your vinyl siding precisely and professionally to enhance your home's curb appeal and ramp up its protection against the elements.
Count on us to install gutter guards and other home exterior products as well. Call (815) 964-2220 to get started. You may also fill out our contact form to request a free estimate. We serve residents of Rockford, IL, and the surrounding communities.