Gutters are an essential part of your roofing system, but they're not invincible. Gutters are prone to clogging, and the best way to prevent this issue is by installing gutter covers.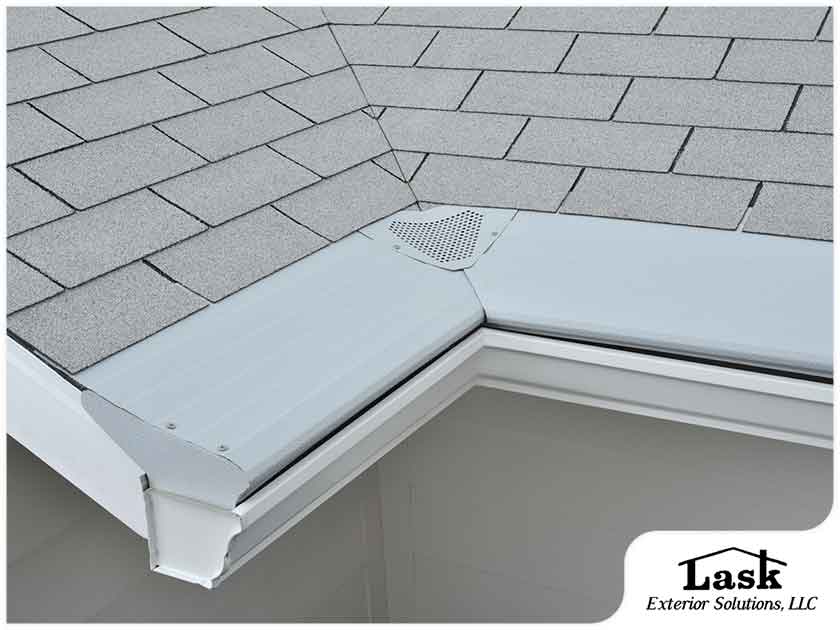 One question many homeowners have is whether installing gutter covers will void their roofing warranty. In this post, trusted roofing contractor Lask Exterior Solutions, LLC explains why installing gutter covers, particularly those from Gutter Helmet®, won't affect your roof warranty.
Roof Warranty
There are two types of warranties that should have come with your new roof: the manufacturer's warranty and the installation warranty. The manufacturer warranty covers the actual roof material like the shingles, and this will likely be the one affected if any unapproved work is done on the roof. Before selecting gutter guards for your gutter system, read your warranty carefully to be sure the product you choose is compatible.
Gutter Guards by Gutter Helmet
Fortunately, Gutter Helmet products are widely approved by roof manufacturers. You can have peace of mind that having qualified roofers install these gutter guards won't void your roof warranty.
Moreover, with the level of quality that Gutter Helmet is known for, you can rest assured that your gutters will remain clog-free no matter the season. These gutter guards have a patented design featuring a ribbed surface, which helps debris flow over the covers. Nothing gets inside your gutters, so you won't have to worry about dirt or debris buildup.
With years of experience in the roofing industry, Lask Exterior Solutions, LLC can ensure quality workmanship for every project we handle. We offer our services to residential and commercial clients, so you can count on us to handle jobs of varying sizes. Call us at (815) 964-2220 or fill out our contact form to request a free quote. We serve customers in Rockford, IL.