Spring is here, and that means it's time for spring cleaning. Why not start with your roof? Cleaning your roofing system is easy to put off, but taking good care of your roof can save you from headaches and trouble in the following months.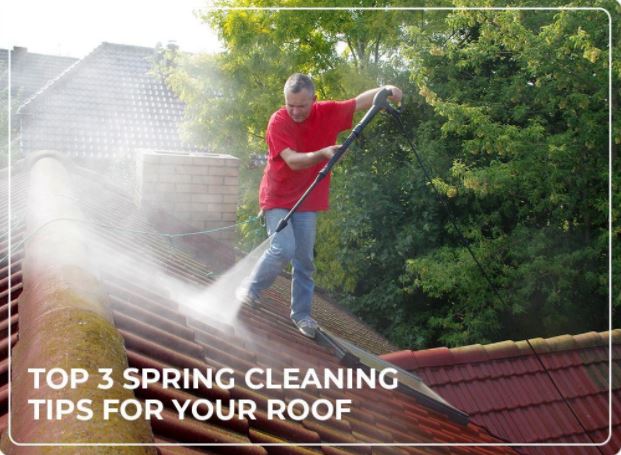 This spring, here are a few roof-cleaning tips the expert roofers from Lask Exterior Solutions, LLC recommend:
Just Take a Look
You don't have to be a pro to spot trouble areas on your roof; most common problems can be identified by simply taking a look. With a pair of binoculars, inspect your roof from the ground for any superficial damages like sagging gutters, damaged, worn-out or missing shingles and debris that may have fallen from nearby trees. If you spot problems, contact your trusted roofers for effective solutions.
Keeping It Clean
Check the weather forecast before cleaning the roof. It's best to clean the roof after a few days of dry weather as the gunk that has built up in your gutters and roof will have dried up and will be easier to clean. Leaves, twigs and other debris are notorious for holding moisture, which could cause rot in your ceiling and require costly repairs if you don't address the issue promptly. If you suspect a mold problem, contact a professional immediately.
Ask for Help
Some roof problems, you can solve quickly by yourself, while others require assistance from an expert roofing contractor. They can easily identify potentially dangerous and problematic spots that could end up spelling bigger trouble in the future.
Most experts recommend a thorough roof check and clean-up once in the spring and once in the fall. This spring, make sure you give your roof the attention it deserves. Contact Lask Exterior Solutions, LLC at (815) 788 – 6699 for a quote today. We provide the best service in Rockford, IL.