Choosing the right roofer for your home is of prime importance. Often, homeowners tend to focus soley on which roofers offer the best prices. They forget about other variables that need serious consideration. You need to understand what the contractor can bring to the table. This way, you'll know that you are receiving quality roofing services that make the most of your budget.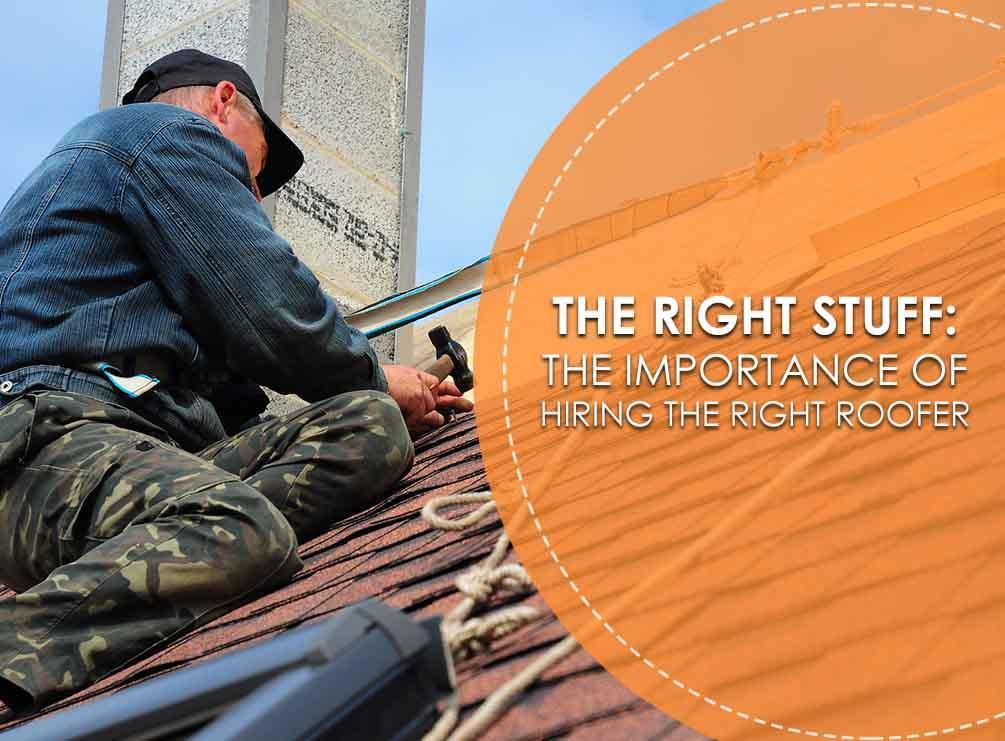 Here are a few important pointers you need to remember so you'll hire the right roofing contractor.
Experience: How Long Have They Been In The Business
Experience is the best tool in a roofer's toolbox. While roofers can learn the proper techniques, it's through practical application and years in the industry that they gain knowledge. Virtually nothing escapes the eye of an experienced roofer.
Needs: Yours Above All Else
Good roofers listen. Look for one who places your needs first. When they help every customer as if they're fixing the roofing over their own heads, you can be certain that they'll give you quality work.
Reviews: Client Satisfaction Speaks For Itself
A long list of satisfied clients is the best way to gauge if you want a roofer or not. They can have the best ads, but if their portfolio doesn't say much, you'd probably be better off looking elsewhere. Ask for a list of references to help you decide.
Guarantee: They Have Faith in Their Work
When a contractor has faith in the quality of roofing they provide, it gives you a sense of security that you are receiving top-notch quality. Most reputable roofers have a guarantee on their products and services, thereby giving clients assurance and peace of mind.
Keep these pointers in mind and you won't make the costly mistake of hiring the wrong roofer. Lask Exterior Solutions, LLC is among the most trusted names in the roofing business. We have almost four decades of providing quality roofing services in the Rockford, Il area. Call us at (815) 788-6699. You can be sure we'll take good care of the roof above your family's heads.