One of your biggest responsibilities as a homeowner is knowing when it's time to have parts of your home repaired or replaced. The roofing, for instance, is a vital part of the home that you can't afford to neglect.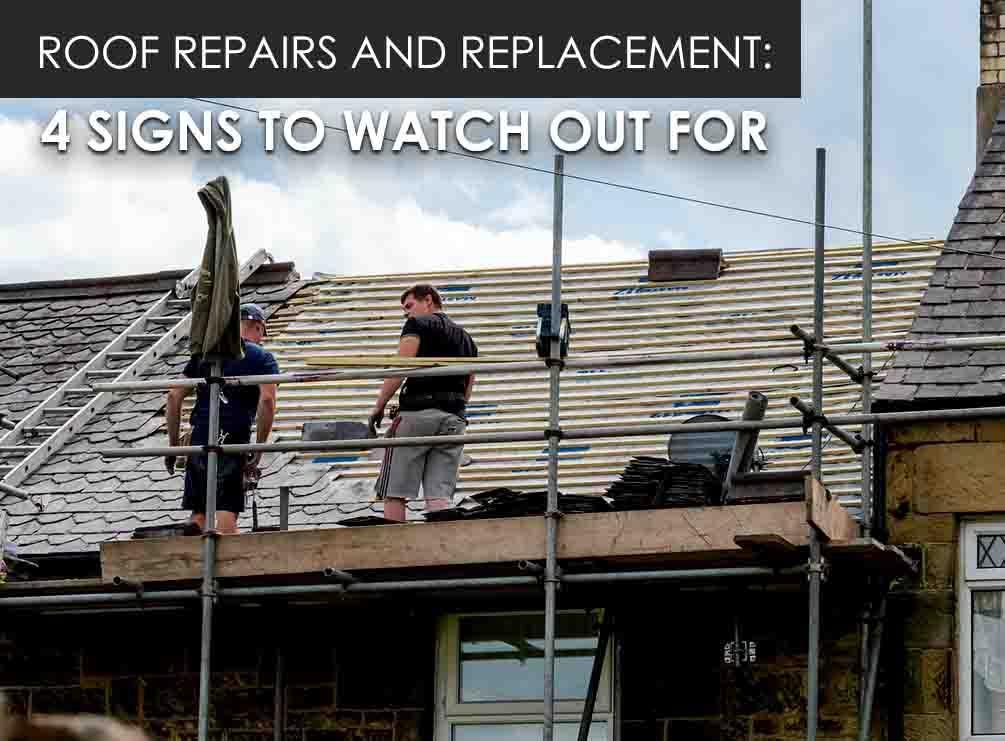 How do you know when it's high time to repair or replace your roof? Here are some key points you need to look at.
1. Service Life
Just as things have a shelf life, roofing has a service life. Roofs can only take so much abuse from the ever changing weather. Bearing the full brunt of the elements can gradually degrade them. As such, it pays to have more frequent preventive repairs during latter years.
2. Curling, Buckling, and Missing Shingles
Shingles are among the most popular roofing types. What's great about them is that you can easily tell if they need repairs or full-on replacement. Curling, buckling, and altogether missing shingles are clear signs that you need repairs.
3. Chimney Flashing
Chimney flashing can cause all sorts of water damage. Whenever you have roofers tend to them, make sure to use water-tight replacements that offer long-term solutions to keep water damage from being a recurring problem.
4. Daylight Through Roof Boards
Throughout its lifetime, you can expect to see your roof develop holes at some point. You can prevent further damage by checking your attic during the day and looking for signs of daylight seeping in. Have these holes fixed immediately.
It's easy to know when you may need roofing replacement or repairs. All the signs you need will be all over your roofing system. You just need to know where to look. Keep these helpful tips in mind and you'll be fine.
Lask Exterior Solutions, LLC is the first and only name you need to remember when you're in need of a reliable roofing contractor. Our goal is to help you, not to sell you. We serve various areas in Illinois, including Rockford, IL, as well as nearby areas.