When it comes to gutter guards, Gutter Helmet® is America's most trusted name. Here are the top questions about Gutter Helmet answered.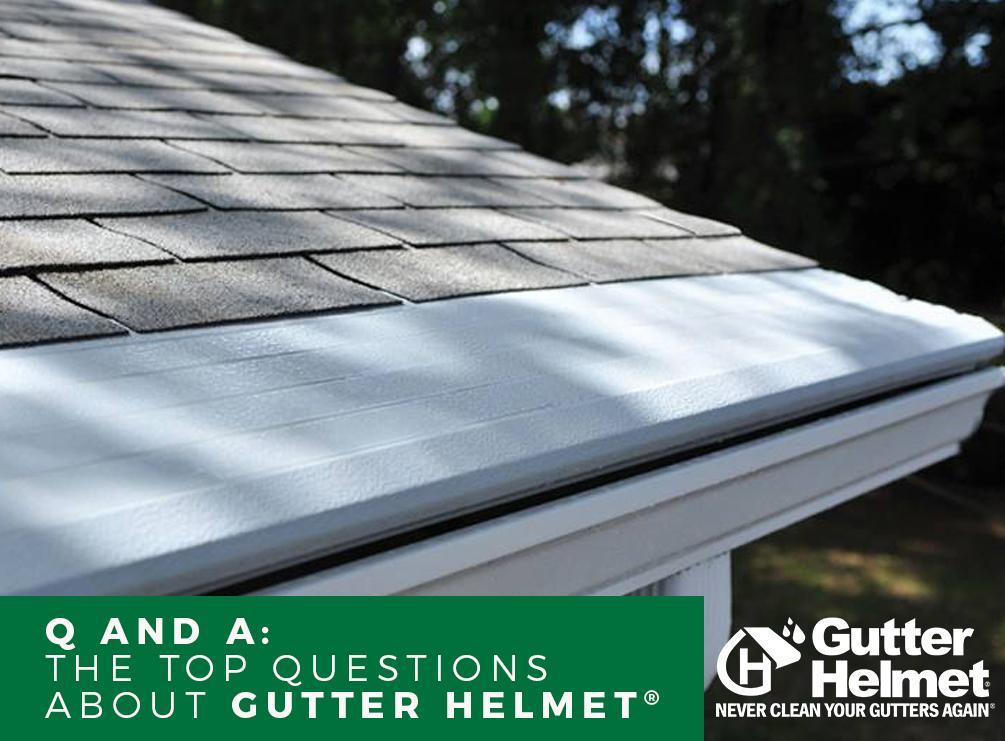 Q: What Is Gutter Helmet?
Gutter Helmet is the country's leading gutter protection system. It is a patented system designed to keep all manner of debris from entering your gutters. This allows water to flow smoothly through your gutters, keeping your roof, siding, and landscape free of water damage. With Gutter Helmet, you'll never need to worry about cleaning your gutters again—the system takes care of everything.
Q: Why Do I Need It?
You need Gutter Helmet because gutters are useless when they become clogged. Since they are so exposed, it's easy for leaves, twigs, pine needles, and other such debris to enter the gutters. With Gutter Helmet, you won't have to deal with the dirty business of clearing them.
Q: How Exactly Does Gutter Helmet Work?
Unlike other gutter covers, Gutter Helmet utilizes the simple yet effective principle of surface tension. The system features a nose-forward design that allows water to follow its natural trajectory right into your gutters while detritus simply falls off to the side of your roofs.
Q: Is Gutter Helmet Durable?
Yes. It is made of high-quality, lightweight aluminum. It is also reinforced with horizontal stiffening ribs. With durable brackets to keep it in place, it won't budge even under the toughest of weather conditions.
Lask Exterior Solutions, LLC is your premier source of dependable gutter protection services. You can be sure that our goal is to serve you, not sell to you. We Rockford, IL, and nearby areas. Call us today at (815) 788-6699 so you won't ever have to clean your gutters again.