Gutter Helmet® is America's leading gutter protection system. Though it is a reliable way to keep your gutters free from debris, it's only natural for homeowners who have never tried it to have questions.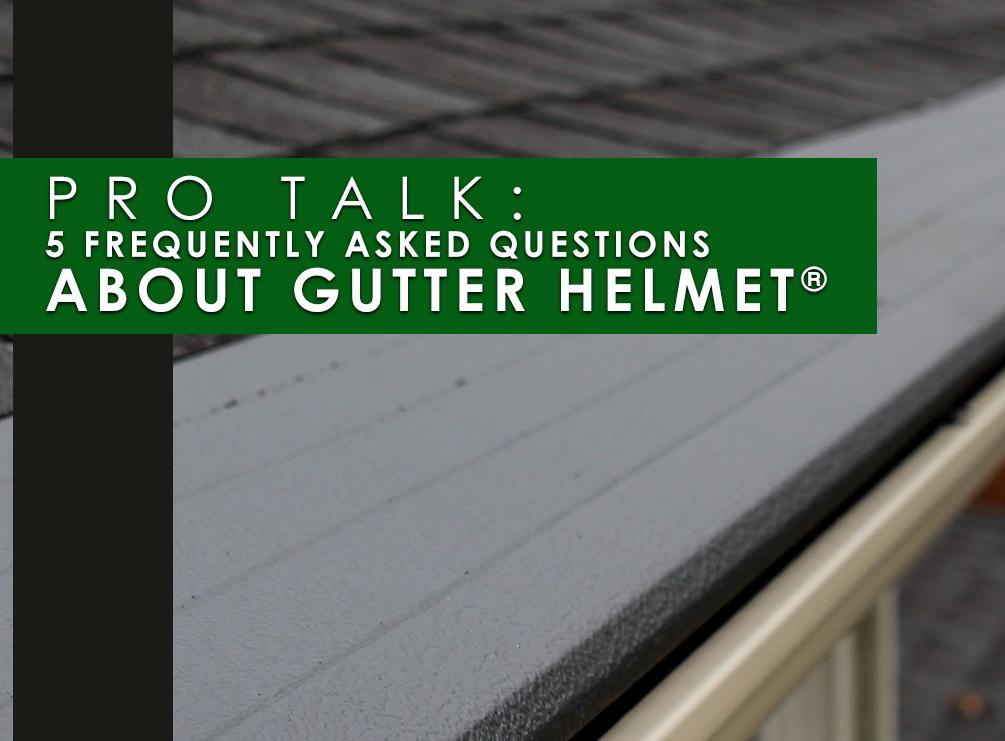 Here are five of the most common questions asked about Gutter Helmet and our answers to them:
1. What Exactly is Gutter Helmet?
Gutter Helmet is a patented gutter protection system designed to fit snugly over your existing gutters. It is the leader of all premium quality gutter guards in the country. It keeps your gutters free-flowing by keeping debris away and directing water into the gutters.
2. Who Needs Gutter Helmet?
Every home needs it. No roofing system is complete without a reliable gutter system and no gutter system is truly reliable unless it's protected with a great protection system like Gutter Helmet.
3. How Does Gutter Helmet Work?
Gutter Helmet utilizes surface tension to its fullest effect. Through its nose-forward design, it lets water flow right into your gutters while letting leaves, pine needles, twigs, and other such debris, fall onto the ground. It's a simple yet effective way of keeping your gutters free from debris.
4. Can I Depend on Gutter Helmet?
Absolutely. Gutter Helmet comes with a promise that you won't ever have to clean your gutters again. You can be completely confident that you have the best gutter covers in the country protecting your home.
5. Is Gutter Helmet Expensive?
Its installation price depends on a variety of factors such as the following:
How many stories your home has

The need for special equipment for installation

The size of your gutters

Your type of roof

The number of corners
With the superior gutter protection you will gain, it will be an investment worth every penny.
Your home deserves the best gutter protection system. Make sure to install Gutter Helmet to avoid the problems caused by clogged gutters.
Lask Exterior Solutions, LLC is the name you can depend on for superior gutter protection services. Since 1978, people have been calling Lask first. We serve business and homeowners from Illinois, including Rockford and nearby areas. Call us up at (815) 964-2220 and get a free, no-obligation quote.