2018 is just beginning and is ripe with potential. Since we like to encourage forward-thinking, we've gathered a handful of home improvement projects we feel would give your home the perfect blend of functional and aesthetic benefits.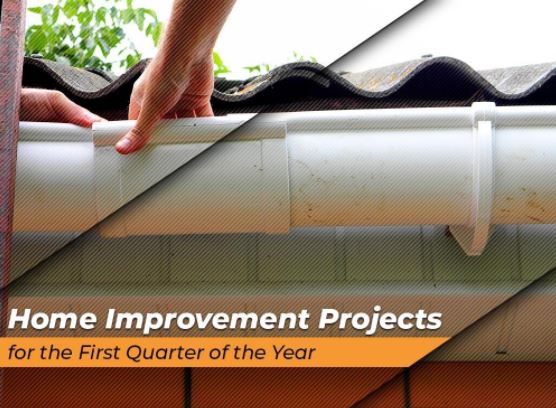 From quality gutter guards to replacement entry doors, here are the home improvement projects you should prioritize in the first quarter of 2018.
Install New Entry Doors for Added Curb Appeal
As you welcome the new year with hope and anticipation, why not give your home that "wow" factor with a new door installation. The added curb appeal will be a great way to start the year. With functional features such as enhanced insulation, you can also expect to boost your home's energy efficiency.
Invest in Quality Gutter Protection
Investing in dependable gutter covers at the start of the year will provide numerous advantages. With a gutter protection system in place, you won't need to constantly worry about cleaning your gutters. For the best protection, choose Gutter Helmet®, the country's leading brand.
Reinforce Your Siding and Make the Necessary Repairs
Next to the roof, it's your siding that's most exposed to the ravages of the elements. It will inevitably take a beating in the winter, so have it inspected and repaired before spring arrives. Your siding should not only look good, but also provide durable layers of protection for your home throughout the year.
Lask Exterior Solutions, LLC is your number one source of premier home improvement services. We run the gamut and provide everything from siding replacement to gutter protection services. Call us today at (815) 788-6699 to get a free, no-obligation quote. We serve areas in and around Rockford, IL.