As a building owner, it's important to create a roof maintenance plan and ensure it's implemented properly. This is a crucial step in keeping your commercial roof in excellent condition all year round.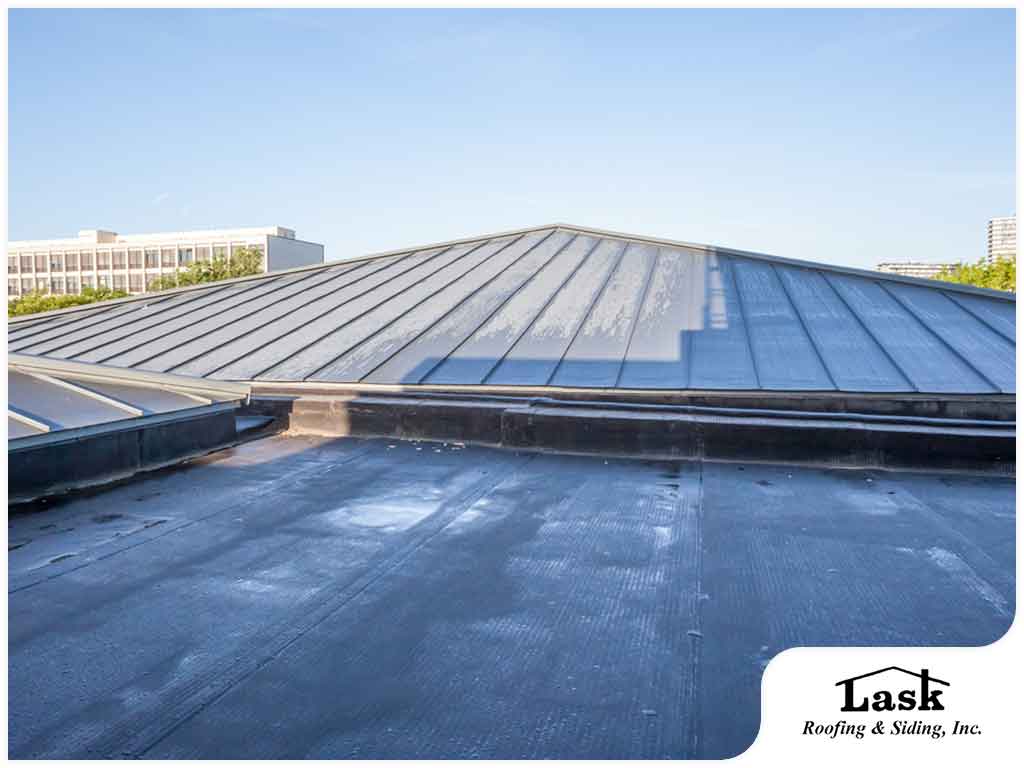 Trusted roofing contractor Lask Exterior Solutions, LLC lists three essential roof maintenance rules:
Check the Roof Regularly
Roof inspections should be part of your maintenance program. Consult with experts and have a professional carry out well-structured, routine checks. This way, you can be confident that you won't miss small leaks or other minor damage, which, left unaddressed, could potentially turn into a bigger problem later on.
Early detection and prompt action go a long way when it comes to maintaining a commercial roof system. Keeping your building's roof clean is also a must. Ensure that debris and dirt buildup are regularly cleared off your roof.
Observe Special Care for Specific Seasons
Before winter, prep your roof to minimize risks of ice dams and other types of moisture damage. Typically, roofers look out for broken components, leaks and debris. Address these before the cold season starts. When winter ends, check on your roof again to ensure it didn't sustain damage.
Keep Roofing Records
Keep a detailed record of every job that's ever been done to your roof. This way, new building managers and new contractors can be better informed about the history of your roof. With this kind of information, they can determine the best way to continue maintaining your roof.
Lask Exterior Solutions, LLC has been in the roofing industry since 1978. Our services cover residential and commercial roofs, and we carry out a range of tasks including roof replacement and roof maintenance. Call us at (815) 964-2220 or fill out our contact form to request a free estimate. We serve customers in Rockford, IL, and nearby areas.