When it comes to roofing materials, asphalt shingles are the undisputed leader in terms of popularity. They are loved by homeowners across the country and highly recommended by roofers.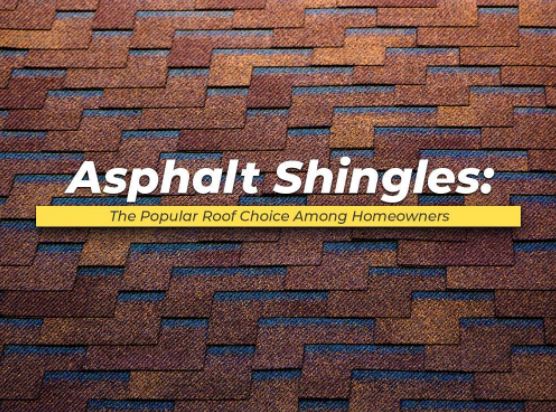 Here's a look at the different qualities that make asphalt shingles an ideal roofing option for your home.
Affordable: If there's one quality of asphalt shingles that makes them stand out from the rest, it's affordability. Asphalt shingles provide a blend of affordability and quality that no other roofing material can match. An asphalt shingle roofing system gives you solid protection and good looks at a price that doesn't break the bank.
Easy to Install: Ease of installation is an important quality to consider when selecting a  roofing material, and asphalt shingles are very easy to install. Make it a point to work with a premier roofer to ensure proper installation. That way, you can make the most of your new investment.
Versatile: Roofing manufacturers can adapt asphalt shingles to different angles, shapes and forms. As such, experienced roofers provide a range of custom roofing solutions with asphalt shingles. No matter the prevailing architectural style of your home, you can be sure to find asphalt shingles that perfectly complement it.
Fire Resistant: Asphalt shingles feature the added bonus of safety. They boast an impressive Class A fire rating, which is the highest rating you can find for protection against fire. In the unlikely event of a fire breakout, you'll have one less hazard to worry about.
Are you in need of a roofing contractor you can depend on? Look no further. Lask Exterior Solutions, LLC, Inc. is the name that homeowners and commercial property owners have been calling on since 1978. We serve Rockford, IL, and many nearby areas. Call us now at (815) 788-6699 to get a free quote.