Gutters are susceptible to clogging since debris can freely enter and impede proper water flow. This can lead to serious water damage that affects your roof, siding, landscape and foundation. Fortunately, you can prevent these problems by investing in reliable gutter guards like Gutter Helmet®.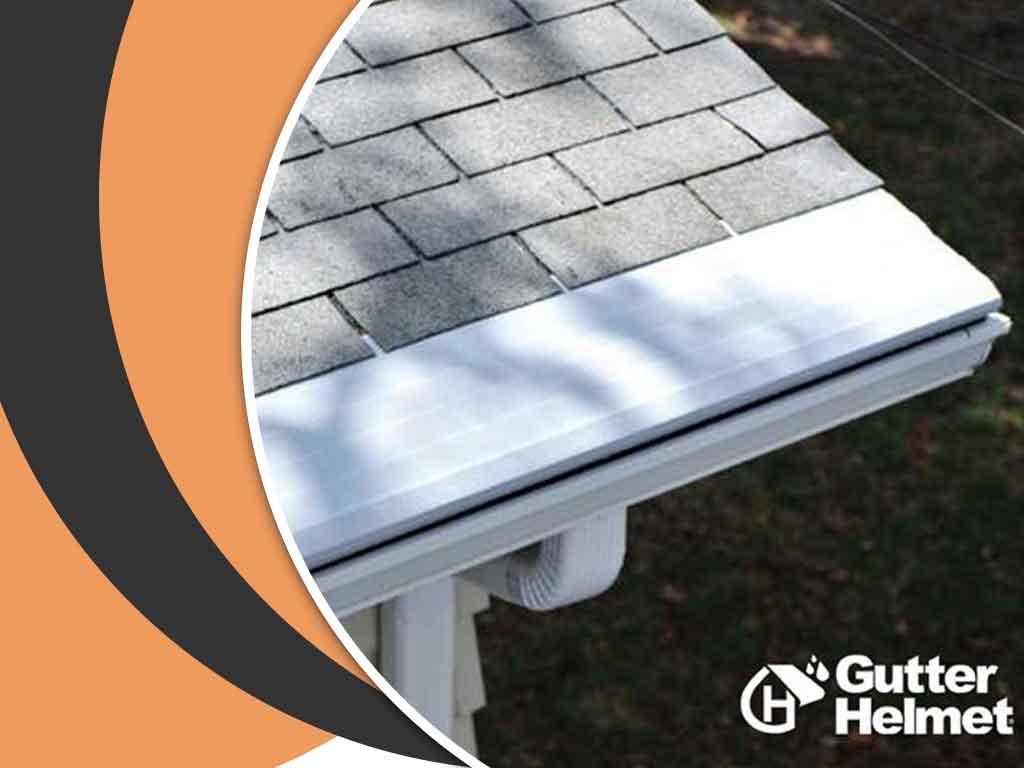 Here's how this gutter protection system stands out from the rest.
Innovative Nose-Forward Design
Gutter Helmet extends past the edge of the gutter, which allows leaves, twigs and other small debris to fall harmlessly to the ground. This means unwelcome objects won't settle in your gutters, unlike with inferior gutter protection devices like gutter whiskers and flat covers.
Ribbed Surface
Gutter Helmet utilizes a cutting-edge technology that capitalizes on the principle of surface tension. As rainwater trickles down your roofing system and reaches the lip of your gutter covers, the liquid molecules stick together and cling to the ribbed surface. This lets water slip through the small slit in the gutter protection system down to your gutters and downspouts.
Patented Finish
Whatever gutter protection you install will impact your home's appearance. This is why choosing a gutter protection system that matches your roof, siding and other exterior components is necessary to preserve your home's charm. Gutter Helmet comes with a PermaLife™ finish that's available in a wide range of colors, making it easy to find an option that complements the rest of your home.
Superior Warranty
Gutter Helmet is backed by a transferable Triple Lifetime Warranty that includes material and product performance. This gives you lasting peace of mind.
Installation
Only a certified Gutter Helmet contractor like Lask Exterior Solutions, LLC can offer this gutter cover system. You can rest assured our team of experts will do the necessary repair work to your gutters before installation. Plus, we'll guide you through the whole procedure to ensure we deliver the results you want.
At Lask Exterior Solutions, LLC, we provide professional gutter protection services to help maintain your gutters' functional condition. Call us today at (815) 788-6699 to learn more about our products and services. We serve residents of Rockford and nearby areas in IL.